By Jeff Jenkins, WV Metronews
West Virginia American Water switched to its new Guyandotte River water intake for Huntington customers Wednesday morning as a chemical from the Ohio train derailment gets closer to its Ohio River intake.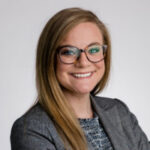 The readings of the chemical butyl acrylate remain very low but West Virginia American Water Communications Director Megan Hannah said that decided to make the move as a precautionary measure and for the peace of mind for its customers.
"We're continuing to see no change in raw water along the Ohio River at our Huntington intake. So switching to the Guyandotte River is out of an abundance of caution and for the health and safety of our customers."
The new intake only impacts Huntington customers, Hannah said.
"This is only an event that is impacting our Huntington water treatment plant and our customers in Cabell and Wayne counties," Hannah said.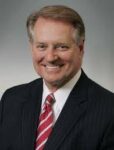 The water for West Virginia American customers in the Charleston area comes from the Elk River.
Huntington Mayor Steve Williams said the utility has taken water from the Guyandotte before, most recently in 2015 when there was concern about algae moving down the Ohio. Williams said the utility has been proactive in its approach to the most recent incident.
"We've had to do this two times before and we've had no problems whatsoever," Williams said during an appearance Wednesday on MetroNews "Talkline."
Williams said as of now it looks like the chemical plume could reach Huntington by Friday evening. Hannah said the company is currently unsure how long it will take water from the Guyandotte.
Williams said he's confident the current situation is a safe one.
"It's not something that we need to be worried about. It's certainly something that we need to show that we are taking precautionary measures and no one has to worry," he said.
Ravenswood is also clear from any issues with its water, according to Ravenswood Mayor Josh Miller.
"The water system is well-based. We don't pull from the Ohio River," Miller told MetroNews affiliate WMOV Radio. "As of right now we have no reason to believe there are any problems at this time."
Miller said that doesn't mean they are ignoring the situation. He said he's keeping up to date along with members of city staff.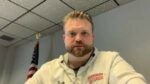 "We are staying informed. We're going to continue to monitor the situation and if anything changes we will notify residents immediately," Miller said. "As of a father to three little girls I have no reason to believe our water is in danger at all."
The state Emergency Management Division has been watching the situation since last week. It's working with the state DEP and the state DHHR. The agencies have been in connection with the five water systems in West Virginia that get their water from the Ohio River. The Weirton PSD switched to an alternate water supply late last week out of an abundance of caution.
The state is urging residents with questions about their drinking water to contact the utility that serves their home or business. Environmental issues can be reported to the statewide spill line at 1-800-642-3074.