By Brad McElhinny, WV Metronews
RFRA has returned.
The Religious Freedom Restoration Act was a contentious issue at West Virginia's Legislature in 2016. That year the bill passed the House of Delegates before the state Senate amended it and then voted it down.
The concept has returned as House Bill 3042, "Relating to forbidding government limitations on exercise of religion."
The House Judiciary Committee advanced the bill Wednesday afternoon following about an hour of discussion. A public hearing about the proposed law is scheduled in the House of Delegates for 4 p.m. Friday.
House Bill 3042 is only a little more than a page, but it's some heavy thinking.
It says no state action may substantially burden a person's exercise of religion unless it's essential to a compelling government interest or is the least restrictive means of furthering that compelling government interest.
If the bill were to become law, a person whose exercise of religion has been burdened may go to court over the situation. There's a caveat that nothing in the policy could create a cause of action by an employee against a nongovernmental employer.
The bill specifies that it would apply to all state and local laws.
"This bill does not place limitations on businesses. What this bill does is, it places limitations on government," said Delegate Chris Pritt, R-Kanawha.
"And one of the things we can do as legislators — and we should be doing — is looking for ways to expand upon rights."
Members of the House Judiciary Committee spent time considering how the overview of the policy might apply to real-life situations.
Delegate Tom Fast, the committee's vice chairman, described a group of people who want to pray in a local park.
"They want to kneel and pray and there's an ordinance says 'You can't stop you, have to keep moving, you cannot kneel and pray.' Hence, you have yourself a case and you have the exercise of religion. You have what is otherwise a neutral that says you can't exercise that religion. So you have yourself a case.
"This bill does not decide who wins or loses that case. This bill is codifying a judicial test."
Fast said the court would then ask a series of questions to determine if the standard would apply. "Are these sincerely-held religious beliefs? Is this an exercise of religion? Is there a compelling governmental interest to prohibit people from doing what those people were doing, kneeling and praying? Is this the least restrictive alternative that the government has? That's it. That, it is a it is a judicial test."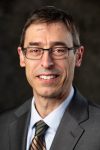 Delegate Evan Hansen, D-Monongalia, contended the short bill would affect people's lives in big ways.
"It doesn't even have the definitions that were in the introduced version. I think the way to understand that is to understand how it affects real people," he said.
He said those could include "where religious freedom bills have impacted the ability to address child abuse, where somebody would assert their religious beliefs to prevent them from testifying. There have been situations where it's hindered the ability to go after somebody who's abusing their wife or child, stating they have a religious right to discipline their wife or discipline their child.
"The City of Morgantown and Wheeling and other places have non-discrimination ordinances that provide some very real protections to the LGTBQ community to make sure they can't be kicked out of their homes or fired from their jobs, hard-working members of our community that we want to attract and keep in West Virginia."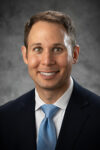 Delegate Joey Garcia, the minority chairman on the Judiciary Committee, said the policy would send a negative message.
"So this bill potentially puts every code section, every municipal ordinance under attack," said Garcia, D-Marion, saying religious freedom is already protected by the 1st Amendment of the Constitution.
"And I think what's at issue here are individual human rights, to have a job, to have housing, to enter into commerce, to obtain medical care. This is non-religious conduct. This is just being a human being. And that is what I'm afraid this bill could be used to attack how those people live in everyday life."