By Jeff Jenkins, WV Metronews
The Summersville woman who purchased the gun that a man used to murder Nicholas County Sheriff's Deputy Tom Baker last summer is going to federal prison for two years.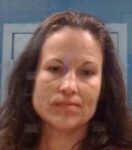 U.S. District Judge John Copenhaver sentenced Melanie Clodfelter Wednesday following her guilty plea last November to making a false statement when she purchased the RF-15 multi-caliber rifle for Richie Holcomb on Nov. 17, 2021.
The rifle was used in the shootout at a Birch River residence last June 3 that claimed Baker's life. Holcomb took his own life. A man with Holcomb, Brent Tyler Kelly, 28, of Birch River, remains in jail on murder charges.
"Ms. Clodfelter basically took a few seconds of her life to make an illegal purchase of an assault rife that she knew she was putting into the hands of a violent felon who then went out and killed a deputy and wounded another deputy," U.S. Attorney for Southern West Virginia Will Thompson told MetroNews following Wednesday's sentencing.
Thompson sat with Baker's widow to offer support during the hearing.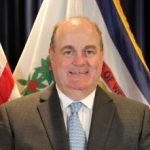 "It's very tough," Thompson said. "We spoke both before and after the sentencing."
Thompson said some may not think that purchasing a gun for someone who isn't allowed to have one is a big deal.
"But when you have a dead deputy, a widow, children who are going to grow up without their father and another wounded (deputy), it's a pretty significant crime," he said.
Thompson's office was seeking a five-year prison term for Clodfelter hoping for an increase in federal sentencing guidelines based on what the gun was used for. Clodfelter's attorney pointed toward full cooperation from his client with authorities in the investigation and her nearly lifelong drug addiction as reasons for a lighter sentence.
"The guideline in this case was 27 to 33 months. He ultimately gave her 24 months which is just outside on the lower end of the guidelines," Thompson said.
Copenhaver also sentenced Clodfelter to three years supervised release.
Going after those who make straw purchases has been a top priority of Thompson since becoming federal prosecutor. His office has had several convictions in connection with a Beckley to Philadelphia ring of straw purchases.
"Especially when it turns into these assault rifles. I want to do everything I can in my power to make sure this does not happen again in the state of West Virginia," Thompson said.
The House of Delegates honored Baker's memory during its Jan. 20 floor session.
"Be it resolved by the House of Delegates that the members of the House of Delegates of the 86th Legislature hereby publicly note the life, accomplishments and service of Nicholas County Deputy Sheriff Thomas "Tom" Edward Baker, who gave his life in the line of duty protecting the citizens of Nicholas County, West Virginia," House Clerk Steve Harrison read from the memorial resolution.
Baker's wife and other family members were on hand.
Meanwhile, the Kelly murder case remains in Nicholas County Circuit Court. A county grand jury could hand up an indictment this spring.