By Brad McElhinny, WV Metronews
February 10, 2023
Following two hours of knock-down, drag-out debate, delegates voted to approve $105 million in state funding to support development of a cutting-edge battery plant.
Delegates voted 69-25 to pass a supplemental appropriations bill that supports the Form Energy project in Hancock County.
But for the second day in a row, lawmakers argued vigorously about public support for private projects, the demand for employment in West Virginia's small towns, pride in the state's coal-mining traditions, the philosophy of companies involved with energy transition and the potential of American manufacturing.
The debate went two hours today after it went for an hour the prior day.
"If we don't want to be in this game, we're going to bury our heads in the sand, the country's gonna pass us by," said Delegate John Hardy, R-Berkeley, the vice chairman of the House Finance Committee who was speaking in favor of the bill.
"This is today's game. This is the way things work. If you're going to be involved in new economic development in your state, you better have someone out there hustling for you, and you'd better be willing to get involved in actively bringing those companies to your state."
Hardy said he sometimes asks himself about legislation that truly matters. "I think we are trying to accomplish economic development, we are trying to broaden our base, we are trying to grow our economy — most importantly provide good jobs for our citizens. We're trying to keep our best and brightest here. We're trying to bring new people to our state."
Form Energy expects to start construction of its Weirton factory in 2023 and begin manufacturing iron-air battery systems in 2024 for broad commercialization.
The company's battery technology operates through a "reversible rusting" process. The battery breathes in oxygen from the air and converts iron metal to rust. When the battery charges, the reverse happens. An electrical current converts the rust back to iron, and the battery breathes out oxygen.
Form Energy is putting up at least $350 million of private dollars to get the project off the ground at the site of the old Weirton Steel in Hancock County.
Among Form Energy's financial backers is Breakthrough Energy Ventures, which includes billionaire investors like Bill Gates, Jeff Bezos and Richard Branson. Gates has touted the company's work "creating a new class of batteries that would provide long-duration storage at a lower cost than lithium ion batteries."
The total public support by the State of West Virginia for the project is $290 million, including the piece delegates were considering. The state Senate has not yet acted on the supplemental appropriation.
The deal means West Virginia will own the building and land, and Form Energy will lease it back. The property would transfer to Form no sooner than five years and only if the company employs 750 workers. The deal calls for workers making at least $63,000 a year in average salary.
The debate over the funding divided the House's Republican majority caucus.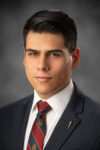 "A vote in favor of this bill is an endorsement of cronyism, climate alarmism and central economic planning," said Delegate Elias Coop-Gonzalez, R-Randolph.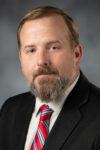 Delegate Todd Kirby, R-Raleigh, agreed. "We're going to pass the mother of all crony capitalist projects," he said.
Another Republican delegate, Henry Corbett Dillon of Wayne County, said voters didn't send him to the Capitol for a socialist approach to economic development.
"It wasn't to embrace central economic planning. It wasn't to embrace Bill Gates and this globalist, green agenda. It wasn't for any of that. And if I voted for this bill they would run me out on a rail."
Political arguments were dominating the discussion, countered Delegate Brandon Steele, R-Raleigh, but he said paychecks would resonate in West Virginia homes. Steele spoke in support of the funding.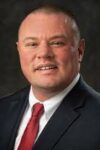 "The people out there, they're not paying attention to this philosophical debate. You know what they're paying attention to?" Steele said.
"It's how they're going to make the rent payment next month, how they're going to pay the electric bill, how they're going to get a better job where they can get out of working out of the gas station and get back in and start working at manufacturing somewhere."
Other delegates also argued that 750 jobs matter significantly in areas of the state like the site of the old Weirton Steel factory.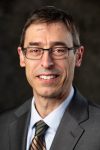 "There is a market for this. These are good manufacturing jobs coming to the state of West Virginia," said Delegate Evan Hansen, D-Monongalia.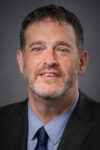 Delegate Mike Pushkin, D-Kanawha, pushed back on criticism that Democrats were speaking in favor of public funding for the project. "If anyone would like to blame Democrats for job growth, please do," Pushkin said.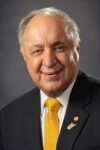 The delegate who represents the Hancock County district where the project would be located, Republican Mark Zatezalo, has expressed optimism that development of the 55 acres is just the beginning. Zatezalo says the remaining 1,200 acres is prime for development in a region rich with natural gas resources.
"Speaking of things in your backyard, this thing is. I'm pleased to stand in support of this bill today," Zatezalo said. "The best is yet to come, ladies and gentlemen, the best is yet to come."